Our Moringa is sourced from one of the world's most sophistiated moringa processing centers. The moringa plantations are positioned hundreds of miles away from cities and grow in a pollution free atmosphere with organic farming practices.
The leaves are the most nutritious part of the plant, being a significant source of B vitamins, vitamin C, provitamin A as beta-carotene, vitamin K, manganese, and protein, among other essential nutrients. When compared with common foods particularly high in certain nutrients per 100 g fresh weight, cooked moringa leaves are considerable sources of these same nutrients. Some of the calcium in moringa leaves is bound as crystals of calcium oxalate though at levels 1/25th to 1/45th of that found in spinach, which is a negligible amount.
The leaves are cooked and used like spinach and are commonly dried and crushed into a powder used in soups and sauces.
---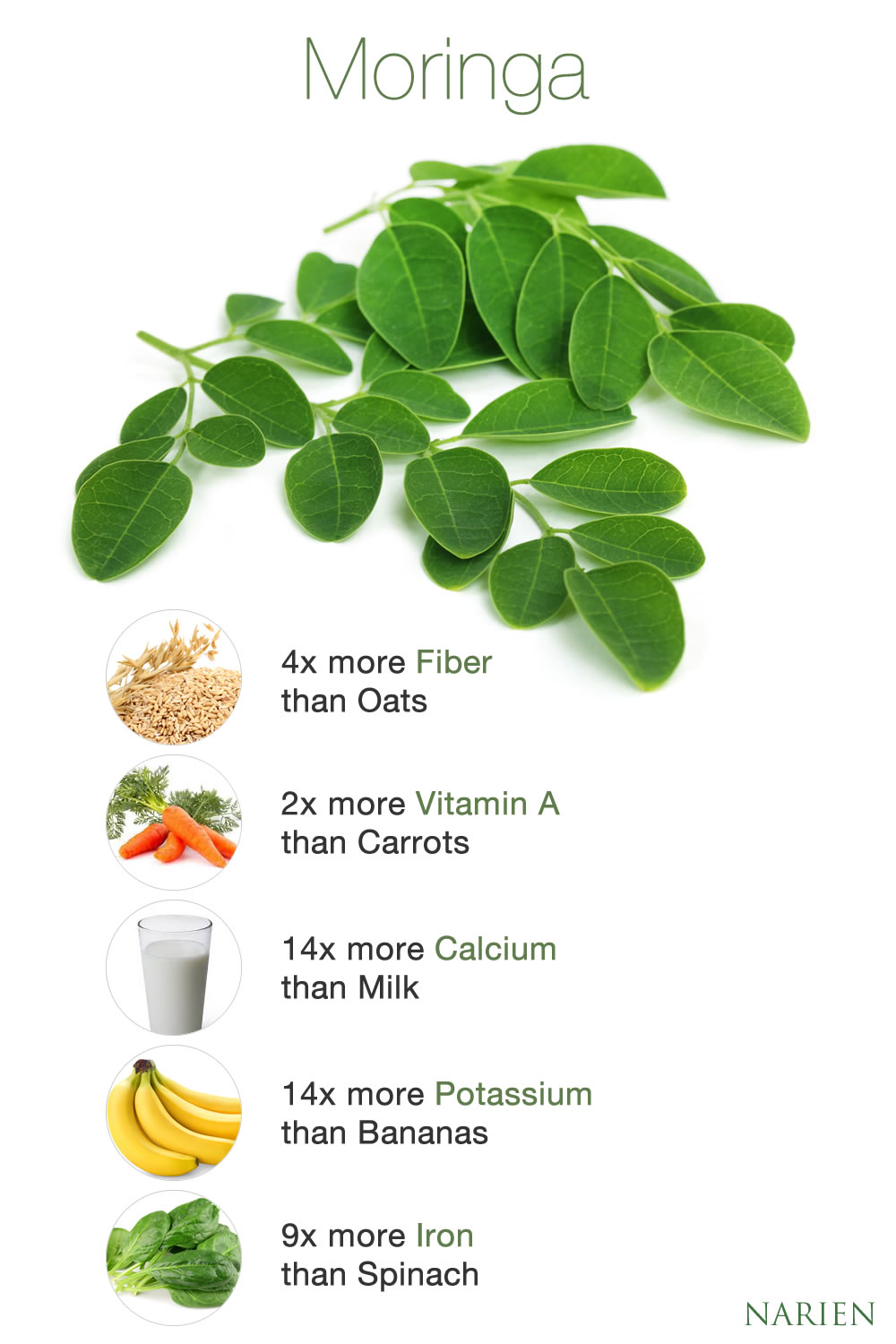 ---
Moringa Documentary - Moringa Oleifera